In our recent interview with Lauren Patrick, we discuss her journey into computer science and subsequently healthcare technology. As the founder and CEO of Healthmonix, she is helping practice groups optimize their data and analytics in order to improve their quality of care scores and ultimately, help doctors provide the best care to patients. Our transcript has been edited, but you can listen to the full podcast episode here.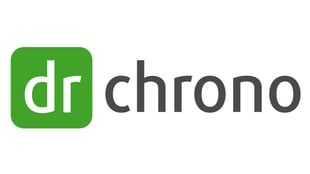 Can you tell me how you got into computer engineering?
So a long time ago in a place far, far away, my father was an electrical engineer. When I was looking at colleges, he suggested that because I was good at math and because he had had a very successful career developing computers as an electrical engineer, I should consider going into this new field of computer science. So I got my undergraduate degree in computer science and then moved into an engineering degree for my Master's, where I actually built computers, soldered transistors together and made it all work from the ground up.
So you loved computers, and you understood them at a fundamental level. When did you get into healthcare technology?
About 10 years ago, I had had a pretty storied career developing a lot of systems for a lot of different companies, like General Electric, Goodyear, banks, and a lot of other companies, but I felt like it was a time when I wanted to take everything I knew and apply it to something where I could make a difference. I had moved to Philadelphia for personal reasons and knocked on the door of the University of Pennsylvania. They had a really great project they said I could help them with in terms of looking at physicians' compliance to current standards and quality of care in the arena of diabetes. So that's how I got into it.