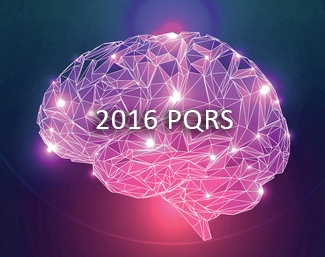 Reporting PQRS in 2016 is just as important as ever, with up to 6% of your Medicare Part B reimbursements on the line in 2018. According to the latest PQRS experience report[1], about 66% of eligible providers are participating in PQRS. Of these participating providers, 68% are still reporting using the claims-based reporting mechanism, which has an abysmal 40% success rate in avoiding the PQRS penalty. Just taking these numbers into account, this takes us up to at least 61% of PQRS eligible providers not avoiding the PQRS penalty.
These alarming statistics demonstrate that if you have yet to avoid the PQRS penalty, you are in the majority at the moment. Value-based payment programs like PQRS are becoming increasingly popular with strong bipartisan support, so now is the time to figure out successful participation. Luckily, we are here to lead you to PQRS success!
Who is eligible to report PQRS in 2016?
Since PQRS is a quality initiative specifically for Medicare beneficiaries, the most basic requirement for PQRS eligibility is to have seen a Medicare Part B beneficiary at some point during the 2016 calendar year.
Additionally, the following types of providers are eligible to participate[2]:
| | |
| --- | --- |
| Physicians | Doctors of Medicine, Doctors of Osteopathy, Doctors of Podiatric Medicine, Doctors of Optometry, Doctors of Oral Surgery, Doctors of Dental Medicine, Chiropractors |
| Practitioners | Physician Assistants, Nurse Practitioners, Clinical Nurse Specialists, Certified Registered Nurse Anesthetists, Anesthesiologist Assistants, Certified Nurse Midwives, Clinical Social Workers, Clinical Psychologists, Registered Dietitians, Nutrition Professionals, Audiologists |
| Therapists | Physical Therapists, Occupational Therapists, Qualified Speech Language Therapists |
The only exemption occurs if an otherwise eligible professional has not billed a denominator-eligible service. A denominator-eligible service is defined as an office visit that meets eligibility requirements for a measure. To determine whether or not you have billed a "denominator-eligible service," you can perform a search of this vaguely frightening measure code spreadsheet for any encounter or diagnosis codes for services rendered under the Medicare Part B Payment Fee Schedule (via CMS-1500 or CMS-1450), or contact us for help.
How can I report PQRS?
For 2016, there are six available reporting mechanisms, only four of which are still available at this late point in the year. The two options I will not be detailing are the CMS Web Interface (needed to be registered by June 30th) and the CAHPS survey option (which requires too much time to complete to be a realistic option at this point in the year). Additionally, I am including information about claims-based reporting, but if you have not yet started reporting this way, it is too late to start now.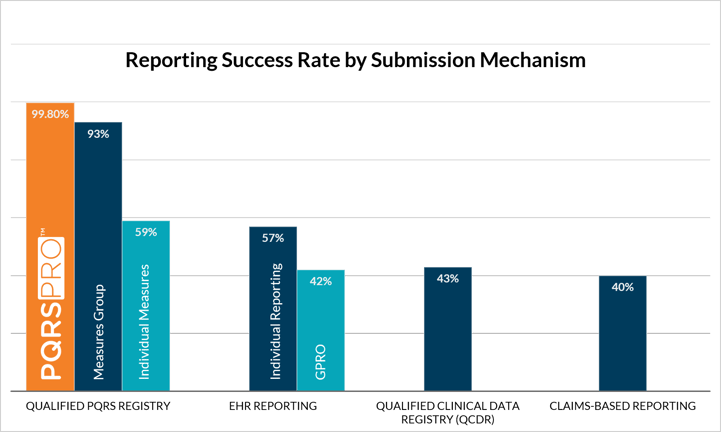 As you can see, registry reporting is the safest method to choose to ensure reporting success. A large part of what makes this possible is the unique ability to report Measures Groups through a registry, which only requires that you report 20 unique patients within a certain patient population (as opposed to 50% of patients when reporting individual measures). Our sister site, PQRSPRO, has compiled a list of measure recommendations by specialty to help you determine which measures are correct for your practice.
Reporting Mechanism
Measures Available

Qualified PQRS Registry

198 Individual Measures
25 Measures Groups
Electronic Health Record (EHR) Reporting
63 (may vary by vendor)
Qualified Clinical Data Registry
varies
Claims Based Reporting
79

Next week, we will be describing the process of selecting the best measures to report for your practice. Subscribe to weekly updates to recieve and alert when this article is released!
---
Sources:
[1] The Centers for Medicare and Medicaid Services. (2016). 2014 Reporting Experience Including Trends (2007-2014), Physician Quality Reporting System. Retrieved from https://www.cms.gov/Medicare/Quality-Initiatives-Patient-Assessment-Instruments/PQRS/Downloads/2014_PQRS_Experience_Rpt.pdf
[2] The Centers for Medicare and Medicaid Services. (2016). 2016 Physician Quality Reporting System (PQRS) List of Eligible Professionals. Retrieved from https://www.cms.gov/Medicare/Quality-Initiatives-Patient-Assessment-Instruments/PQRS/Downloads/2016_PQRS_List_of_EPs.pdf