In the 2024 Medicare Physician Fee Schedule (PFS) Final Rule released yesterday, CMS is emphasizing getting the Quality Payment Program (QPP) "back on track with the trajectory we had planned before the public health emergency (PHE)". They're focused on ensuring that the program resumes its intended progress, which was interrupted during the PHE over the last few years.
Here's an initial breakdown of what this means.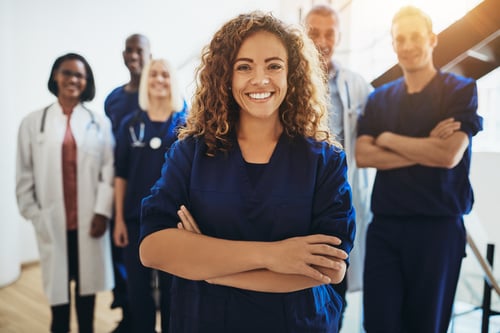 1.) The performance threshold.
The performance threshold for 2024 will remain 75 points, with no increase as initially proposed by CMS. This decision is beneficial for clinicians, especially with other factors challenging their scores:
Quality measures are evolving, with some measures topped out at 7 points and others with more challenging benchmarks, leading to potentially lower Quality category scores.

Many quality measures previously reported have been removed.

The Cost category has begun to impact clinicians, and additional clinicians will continue to see Cost category scores as the cost measure inventory increases.



2.) MIPS Value Pathways (MVPs).





There's a strong focus on transitioning to MVPs, with CMS introducing 5 new MVPs and modifying 11 existing MVPs introduced in 2023. The new MVPs cover various healthcare areas.





Focusing on Women's Health

Quality Care for the Treatment of Ear, Nose, and Throat Disorders

Prevention and Treatment of Infectious Disorders Including Hepatitis C and HIV

Quality Care in Mental Health and Substance Use Disorders

Rehabilitative Support for Musculoskeletal Care
The existing MVPs will continue with revisions. The 1 major change is the combination of the Optimizing Chronic Disease Management MVP with the Promoting Wellness MVP to form the Value in Primary Care MVP. Detailed changes are available to view.
3.) Quality reporting for Shared Savings Program ACOs.
2024 is the final year Shared Savings Program ACOs can use the CMS Web Interface for quality measure reporting. A new collection type, Medicare Clinical Quality Measures (CQMs), has been added for Medicare Shared Savings Program (MSSP) ACOs reporting under the APM Performance Pathway (APP).
4.) The Quality performance category.
CMS will remove 11 MIPS quality measures, modify 59 existing measures, and add 13 new quality measures. Measures 112, 113, and 128 have been retired as MIPS CQMs and electronic Clinical Quality Measures (eCQMs). They're now combined in the new Preventive Care and Wellness measure.
5.) The Promoting Interoperability performance category.
The PI performance period has been extended to 180 consecutive days to align with the eligible hospitals' program. CMS has also finalized several PI measure updates including the Query of Prescription Drug Monitoring measure and Safety Assurance Factors for EHR Resilience (SAFER) Guides measure.
6.) The Improvement Activities performance category.
The IA category features no significant changes in scoring or reporting. Several changes have been made to the list of improvement activities, including the introduction of 5 new activities and modifications to 1 existing activity.
7.) The Cost performance category.
Calculation of the Cost category improvement score has changed to be category-level rather than measure-based. CMS is adding 5 new episode-based cost measures:
Depression

Emergency Medicine

Heart Failure

Low back Pain

Psychoses and Related Conditions
The Simple Pneumonia with Hospitalization measure has been removed due to coding changes.
These adjustments are part of CMS' effort to align QPP with its original objectives and accommodate the evolving healthcare landscape. Healthmonix will evaluate these updates and provide additional documentation and support to clinicians in the program as we move forward.
Stay tuned for our webinar next week to dive deeper. Register here to attend the 2024 Final Rule Webinar.
Contact us today to learn how we can help.