Although the president has stated that he is moving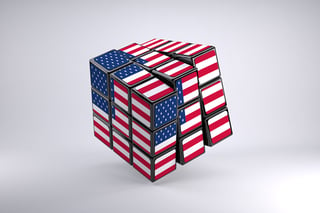 on to other issues, the GOP remains hopeful that they will dismantle and replace the Affordable Care Act (ACA) in the not-too-distant future. The Republican's proposed replacement bill, the American Health Care Act (AHCA) was withdrawn last Friday as it lacked the votes to pass. Under pressure from conservative activists this week, House Republicans and the White House have renewed their efforts to repeal the Affordable Care Act and replace it with their own bill.
ACHA 2.0
Right now there is no publicized timetable for when we will see the next iteration of the AHCA, but Speaker Paul Ryan (R-WI) promises that he has renewed his efforts to repeal the ACA. Republican leaders, including Vice President Mike Pence, have been meeting this week to try to find some common ground from which to rebuild this bill.
"Not unless Harry Houdini wins a special election to help us."
-Billy Long (R-MS) regarding whether conservative and moderate republicans could reach agreement on health care reform.
The schism within the Republican party presents very clearly in the struggle to come up with a healthcare plan that is amenable to the whole party. With the Republican majority at risk in both the House and the Senate in the 2018 mid-term elections, Congressional Republicans cannot risk alienating any voters. For the conservative Republican base, healthcare reform success can be nothing short of a full repeal and a truly free market approach to health care. Since President Trump ran a campaign that promised to repeal the ACA, inaction risks demoralizing these voters. For moderate Republicans, the loss of health care coverage to millions[4] of Americans also poses a risk to their voting base. In the words of a famous real estate tycoon turned president, "Nobody knew that healthcare could be so complicated." This sentiment seems to extend past patient coverage to inner-party dynamics.


What Will Happen with the Decline of Bipartisanship?
A striking absence from the Republican conversations on the direction of healthcare in this country is the presence of any Democratic or Independent Congresspeople. Likewise, when the ACA passed in 2010, it was done without the voice or vote of any Republican from the House or Senate. Paul Ryan has been open about his refusal to work with Democrats on any sort of healthcare compromise. In 2010, House Democratic Leader Nancy Pelosi (D-CA) pushed through the ACA with a similar attitude. Pelosi has now pledged to come up with revisions to the ACA that would aim to fix the issues that it is facing today. Meanwhile, the buzz about single-payer healthcare (Medicare for all) continues to circulate around Sen. Bernie Sanders (I-VT).
In short, our elected representatives are working diligently to reform healthcare, but seemingly have split into somewhere between two and four factions regarding the direction that should be taken. The second largest healthcare reform act to pass under Obama, the Medicare Access and CHIP Reauthorization Act of 2015 (MACRA), was co-sponsored by members of both parties. It passed through the Senate with wide bipartisan support, 92-8, and is supported by the current administration. Aspects of MACRA, in particular, the Quality Payment Program (MIPS / Advanced APMs) only come into effect this year. Because of this, the Act's success in its aim to shifting from fee-for-service to value-based care cannot yet be measured. However, it does prove that in healthcare there is still common ground between parties and that a unified strategy creates an enduring law.
Although it is too soon to tell, it seems like the 116th Congress has given up on working together on healthcare reform. At this point in time the most likely outcomes are either (1) Republicans remain in deadlock and the ACA gets neither repealed nor revised or (2) a revised version of the ACHA gets pushed through, alienating hard-line conservatives and possibly initiating a loss of coverage for millions[4] of Americans. With the glaring issues with both outcomes, the leaders and legislators of our country have a Herculean task ahead. It may be time for both sides of the aisle to rediscover bipartisanship to produce an excellent health care plan for America.
---
Sources:
[1] 2018 Dilemma for Republicans: Which Way Now on Obamacare?
[2] Repeal of Affordable Care Act Is Back on Agenda, Republicans Say
[3] U.S. Senate Roll Call Votes 114th Congress - 1st Session
[4] CBO report: 24 million fewer insured by 2026 under GOP health care bill