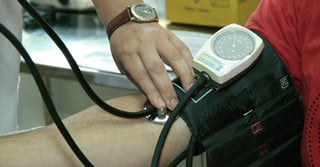 On October 30, CMS Administrator Seema Verma announced the Meaningful Measures initiative, which is intended to streamline quality reporting. This initiative is meant to address common criticisms of today's performance measures, including their excessive focus on evaluating processes and the lack of alignment between programs. According to Verma, "Meaningful Measures will involve only assessing those core issues that are the most vital to providing high-quality care and improving patient outcomes."
Over the past few weeks, CMS offered further insight into how the Meaningful Measures program works. Industry stakeholders have continued to share that there are too many often-overlapping quality measures, and that it's frequently difficult to see how they relate to each other and how tracking and reporting them is meant to further common goals. Per statements made by CMS officials, tracking the measures in each program does not always lead to better outcomes. Essentially, this initiative recognizes that the quality measurement programs are in need of a "quality improvement" program of their own.
CMS is working with stakeholders to develop the highest priority, highest yield measures set possible across all programs (MIPS, ACOs, and other AAPMs are included as well as hospital-based measures). These measures are being culled based on patient-focus, and working towards better outcomes across the entire healthcare system.
There will be 18 Meaningful Measure focus areas, so the list is not as pared down as some might like. These focus areas include:
Make Care Safer by Reducing Harm Caused in the Delivery of Care
Healthcare-associated infections
Preventable healthcare harm
Strengthen Person and Family Engagement as Partners in their Care
Care is personalized and aligned with the patient's goals
End of life care according to preferences
Patient's experience and functional outcomes
Promote Effective Communication and Coordination of Care
Medication management
Hospital admissions and readmissions
Seamless transfer of health information
Promote Effective Prevention and Treatment of Chronic Disease
Preventive care
Management of chronic conditions
Prevention, treatment and management of mental health
Prevention and treatment of opioid and substance use disorders
Risk-adjusted mortality
Work with Communities to Promote Best Practices of Healthy Living
Equity of care
Community engagement
Make Care Affordable
Appropriate use of healthcare
Patient-focused episode of care
Risk-adjusted total cost of care
Over time, all of CMS (and hopefully other programs as well) should be aligned with the core set of specified measures. In the meantime, though, Verma has been adamant that one of the core components of this program is stakeholder feedback:
On October 30, at the Health Care Payment Learning and Action Network Summit, Verma indicated "We can't do this alone. And that's why we need the LAN and appreciate your participation. I ask you for your ideas, your input, and your innovative solutions for new payment models as well as your ideas to help us reduce administrative burden and help us identify meaningful measures."
So let your voice be heard!