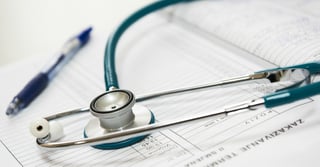 In late October, CMS launched a new initiative, Patients Over Paperwork, targeted to reduce unproductive regulatory burdens on health care providers and increase efficiency. CMS Administrator Seema Verma announced the initiative during a stakeholder meeting with more than 30 industry groups.

The initiative is potentially wide reaching, affecting a broad range of regulations surrounding practices such as prior authorizations, documentation of evaluation and management codes, OIG audits, and EHR requirements.

According to Verma, this has already touched the QPP final rule for 2018. As an outcome of this initiative, the QPP final rule includes policies that exclude individual MIPS eligible clinicians with less than or equal to $90,000 in Part B allowed charges or less than or equal to 200 Part B beneficiaries.
Additionally, per CMS, the following updates have been made to the QPP in conjunction with Patients Over Paperwork:
CMS added a policy to address "extreme and uncontrollable circumstances," such as hurricanes and other natural disasters.

This includes allowing eligible clinicians to submit hardship exemptions if they were unable to use certified EHR technology (CEHRT) as a result of a natural disaster, and a reweight to 0% for clinicians impacted by hurricanes Irma, Harvey and Maria, as well as other natural disasters.

Eligible clinicians can participate in virtual groups for year two of the QPP.

The performance threshold was held at 15 points in Year 2 (from 3 points in the transition year).

Use of either 2014 Edition and/or 2015 Certified Electronic Health Record Technology (CEHRT) is credited in Year 2, and provides a bonus for using only 2015 CEHRT.

Small practices will receive a 5% bonus.
CMS plans to conduct an outreach program to providers to better understand the exact issues and determine additional changes needed. The need for this program stems not only from anecdotal stories, but also from studies such as a 2016 Annals of Internal Medicine report which found that physicians spent as little as 27% of their time interacting directly with patients, but just over 49% of their time on EHR and desk work.