The Centers for Medicare and Medicaid Services (CMS) have initiated the development of a Universal Foundation of quality measures to improve healthcare quality and transform care.
CMS operates more than 20 quality programs, each with its own set of quality measures. The lack of alignment across these programs has contributed to challenges for clinicians, facilities, and health insurers in prioritizing meaningful outcomes for patients.
By identifying CMS's priority areas for measurement and revealing gaps, the Universal Foundation will evolve over time, with the intent of reducing provider burden and improving patient outcomes.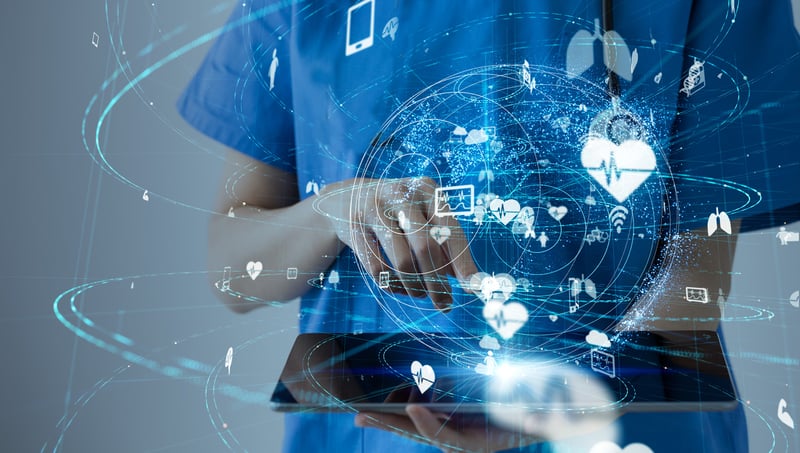 The Universal Foundation aims to streamline and align measures, promote equity, and allow comparisons between various quality and value-based care programs. To achieve this, CMS has established a cross-center working group dedicated to coordinating processes and developing aligned measures to support a consistent approach under the Universal Foundation.
The Universal Foundation is part of CMS's efforts to implement the vision outlined in its National Quality Strategy, with the goal of focusing health care professionals's attention on measures that are meaningful for the health of broad swaths of the population. Additionally, the program seeks to facilitate the shift from manual to automatic digital reporting of quality measures, while also allowing for comparisons between different quality and value-based care programs.
The proposed Universal Foundation will be a building-block approach, with a set of quality measures that will apply to as many CMS quality-rating and value-based care programs as possible, with additional measures added on, depending on the population or setting. CMS currently operates more than 20 programs, each with a specific participant focus and unique quality measures. While some measures are shared across programs, others are not. Moreover, while insurers often use many of the same quality measures that CMS has adopted, some use modified or different measures.
The proposed measure set
CMS has proposed two dozen preliminary quality measures across 10 domains. These measures cover adult and pediatric components of the program and include domains such as:
Wellness and prevention

Chronic conditions

Behavioral health

Person-centered care


Additionally, the adult component includes measures related to seamless care coordination and equity.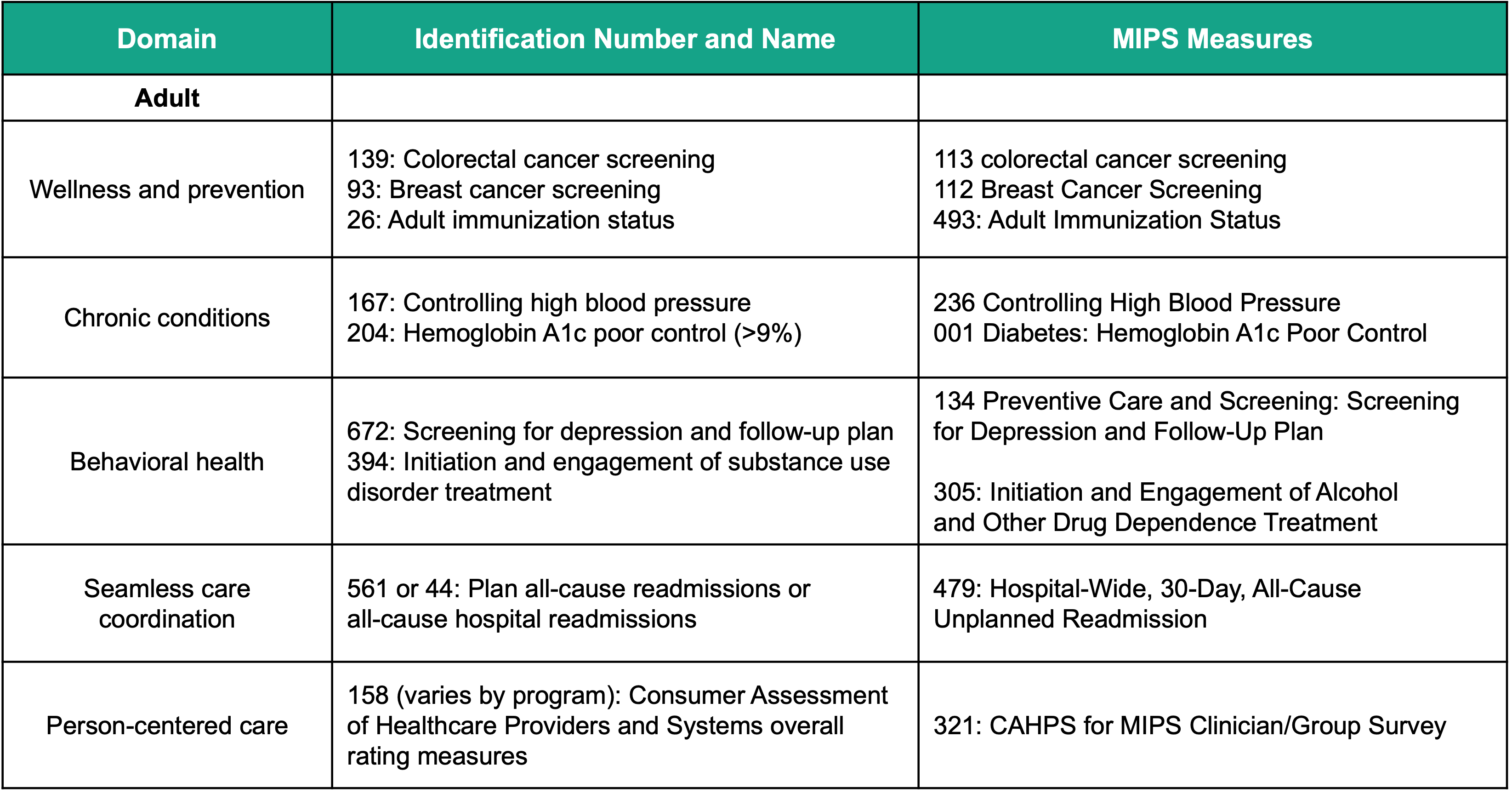 "The measures included in the Universal Foundation will be streamlined and applied across CMS programs and populations, as long as they are relevant and comply with legislative statutes," stated the authors of the article in The New England Journal of Medicine. In terms of the MIPS and APM programs, including MSSP ACOs, the Universal Foundation's measures are comprehensive and cover the most commonly used measures in these programs.
CMS has emphasized that the Universal Foundation is not meant to replace existing quality measures but to provide a standardized framework that can be built upon. The program is also intended to identify CMS's priority areas for measurement and reveal gaps, with a cross-center working group focused on coordination of these processes and on development and implementation of aligned measures to support a consistent approach under the Universal Foundation.
In conclusion, while the success of the Universal Foundation initiative will depend on the quality and flexibility of the measures developed and implemented, it has the potential to drive quality improvement across a range of health care programs and promote health equity. Read more about this proposed initiative on the NEJM website.