MIPS reporting can be a daunting task for large practices. With multiple providers, patients, and quality measures to consider, it's essential to have a clear plan for success. Read on for our expert tips, and check out our latest webinars for more information.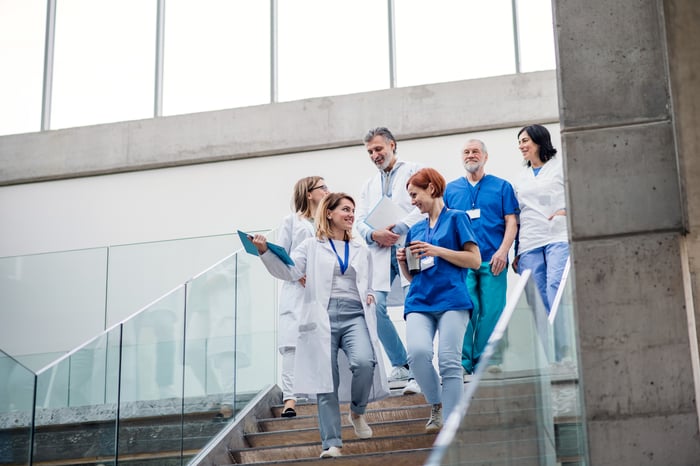 Measure selection
One of the most critical aspects of MIPS reporting is selecting the right quality measures. There is still time to make changes to your selections. A deep dive into your selections will also open more opportunities for next year.
When choosing measures, consider your patient population, specialty, and existing workflows. Look for measures that align with your practice goals and focus on areas where you can make the most significant impact.
Choose measures you can control
These measures require little patient input, there aren't "not met" answers if you take the right steps, and the questions can be identified from workflows that don't impact clinicians.
39 Osteoporosis Screening

47 Advanced Care Plan

112 Breast Cancer Screening





Choose measures that aren't topped out


These measures can help you improve your scores since they max out at 10 points and their benchmarks are attainable.

331 Adult Sinusitis

394 Immunization for Adolescents

317 High Blood Pressure Screening



Choose new measures
Measures in their first year receive a minimum seven-point score. Check out the new quality measures for 2023 below.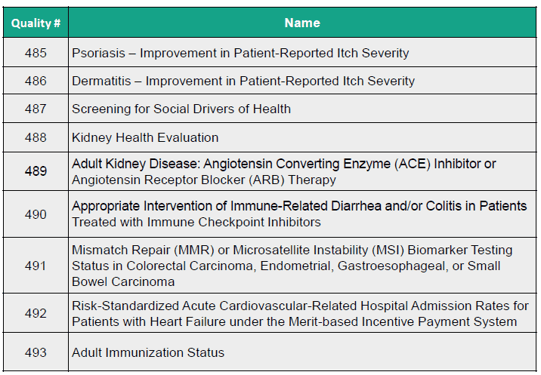 Try to stay away from topped out measures
For measures that are topped out, you need to be at 100% to get a full 10 points. For measures that are highly topped out, your maximum score is seven points. These measures also feature a significant score drop-off when you are less than 100% in compliance.
6 Heart Failure ACE Inhibitor – Highly topped out

155 Falls Plan – Highly topped out

181 Elder Maltreatment – Highly topped out

238 Use of High-Risk Meds – Topped out

128 BMI Screening – Topped out

130 Documentation of Current Meds – Topped out
Make sure to carefully review the 2023 MIPS measure specifications and guidelines for each measure to ensure you're correctly capturing and reporting the data required.
Get ahead on the Cost category
With Cost data counting for 30% of the overall MIPS score, understanding, monitoring, and acting on this data has become more valuable for participants. CMS has made many eligibility changes since 2018, which is the last time Cost data had a significant score impact. The Cost category is complex, and CMS has provided limited direction for navigating the category.
While you can't report any data for the category, you can take several steps to help your score.
Understand when you will reach the minimum-eligibility criteria for a Cost measure. Many specialties are impacted by Cost whether they are aligned with primary care or not. If you have PAs and NPs, be mindful that they are eligible for measures that may not normally be associated with your specialty.

Understand your patient population and the impact they have on your Cost score.

Be mindful of the differences between the clinicians and facilities that you refer your patients to.
Our MIPS Cost Analytics program will give you unprecedented access to your patient claim data.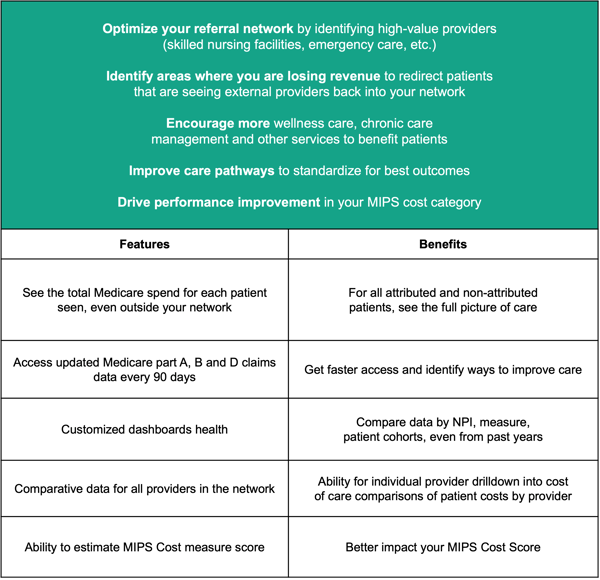 Strategies for success
You need to have a clear strategy in place to succeed at MIPS reporting. Here are some tips.
Start early. Begin preparing for MIPS reporting as early as possible to ensure that you have enough time to select measures, implement workflows, and train your staff.

Develop a team-based approach. Assign roles and responsibilities to your staff and encourage teamwork to ensure that everyone is working together toward the same goals.

Monitor your progress regularly. Regularly review your performance and measure data to identify areas where you need to improve. Make adjustments as necessary.

Use technology to your advantage. Use EHR technology and other health IT tools to streamline workflows, improve data collection and reporting, and optimize your performance.



Building better workflows
Building better workflows can help you optimize your performance and improve patient outcomes. Here are some tips to help you build better workflows for MIPS reporting.
Conduct a workflow analysis to identify areas of inefficiency and opportunities for improvement in your MIPS reporting process.

Look for areas where data collection, documentation, or reporting could be streamlined or automated.

Use technology such as electronic health records (EHRs), practice management software (PMS), and reporting software such as MIPSpro to streamline data collection and reporting.

Monitor your practice's performance data on selected measures and categories throughout the performance year.
While MIPS reporting can be a complex task for large healthcare practices, you can still optimize your performance and deliver high-quality care to your patients. By selecting the right measures, understanding the impact of the Cost category, developing a clear strategy for success, and building better workflows, you can set your practice up for success.
Reach out to our team to get started on 2023 MIPS Reporting.