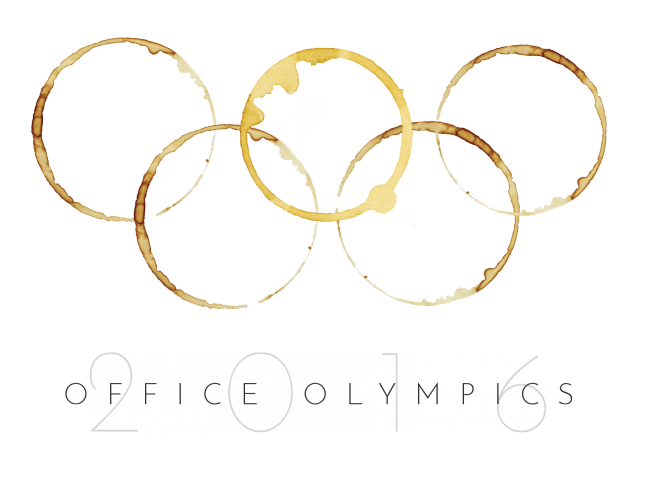 The 2016 Healthmonix Office Olympics has concluded, and we wanted to share a piece of our culture and give you insight into what we do for fun.
Over the course of two weeks, Health Monicas (as employees of Healthmonix begrudingly self-refer) competed in the following categories: Nerf Archery, Table Tennis, Rock'em Sock'em (robots), Foosball, Office Chair Rowing, and Trivia. Teams were built to allow participants to interact cross-departmentally. The developers calculated as the sales people charisma-ed, teams were strong and the competition was feirce.
Medals
In terms of overall medals (per country, per event), China (Lauren the President, Josh from Measure Development, Phil from Sales and Deb from HIPAA Compliance) came out on top with 4 medals total. India (Eduardo from Development, Cory from Sales, and Christina from Marketing) and Spain (Chris and George from Development, and Jon from Customer Support) tied for the most number of gold medals (2). Brazil (Lai and Eli from Development, Mark from Sales/Marketing, and Debbie from Account Management) had the illustrious distinction of "Most-Evenly Distributed Collection of Medals" with exactly one medal in each category. And of course, the most significant win of the Olympics was the chance to mix up the Healthmonix crew with some friendly (and silly) competition! It also seems that Rock'em Sock'em has been made a permanent addition to the Dragon's Lair Conference room in the West Wing of Healthmonix.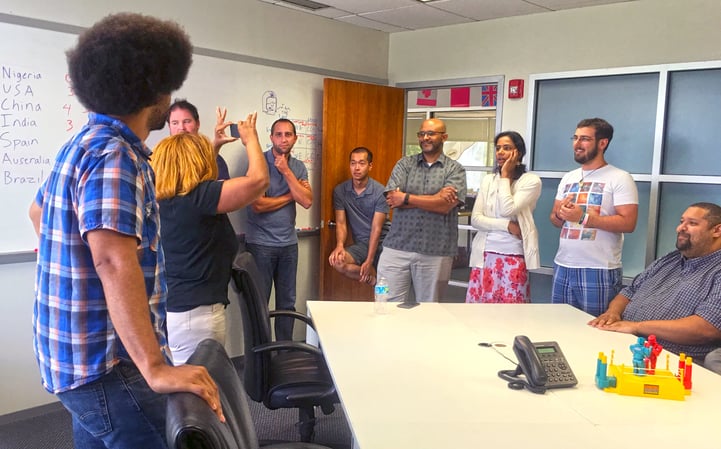 Highlights from the Games
Foosball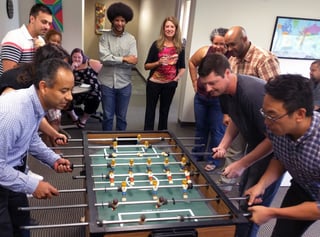 After a near shut-out loss to Australia, India came back to an impressive 5-4 victory amid allegations of a "caffeine doping scandal." As described by China: "India's time-and-space manipulation foosball comeback."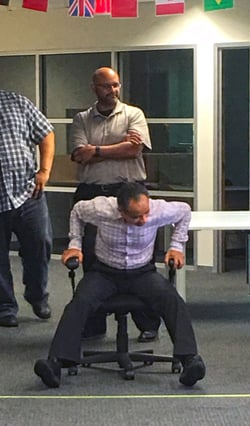 Nerf Archery
The most memorable moment in Nerf Archery had to be when Josh Hall (China) started on his path to gold medal victory by taking out two targets with one "nerf arrow". This culminated in a lengthy showdown between China and Spain over the gold.
Office Chair Rowing
On India's way to a gold medal victory in Rowing, Eduardo made a daring and memorable finish…by catapulting himself out of his chair over the finish line.
Due to the excess of jollity in the previous two weeks, some contemplated observing the following Monday as a day of mourning after the final Olympic event. No more Olympic Games!
The real question that is now on everyone's mind is what the World Championship games will look like in Summer 2017.