With 2022 MIPS preliminary scores available, oncology practices are increasingly seeing how the Cost category negatively affects their overall MIPS scores.
Before CMS added the Cost category to 2022 MIPS scores, research hinted that oncology and other specialties with higher healthcare costs might face more adverse effects than other specialties. Numerous oncology practices opted for an Extreme and Uncontrollable Circumstances (EUC) exemption for the Cost category in 2022, mitigating the impact of cost measures on them.
Read on to learn more about how MIPS Cost scores are affecting Oncology practices.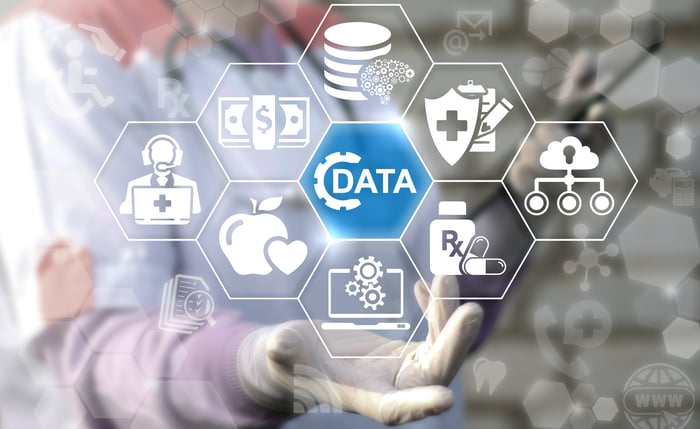 For other practices, we've seen cost measures attributed to oncologists and their scores. Most oncologists receiving Cost scores have then watched their overall MIPS score decrease.
The MIPS Cost category presently has 25 measures. Many of these measures are unlikely to be attributed to oncology practices unless the practice encompasses multiple specialties.
Two measures, however, are more likely to be included in oncologists' scores:
1. Total per Capita Cost (TPCC)
2. Medicare Spending per Beneficiary-Clinician (MSPB-C)
Added measures could be factored into oncologists' scores, as illustrated in the scoring example below.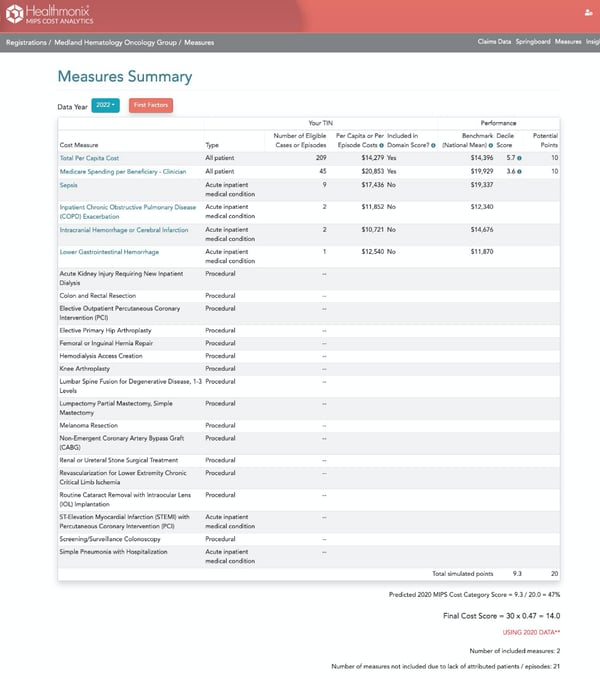 Measures are evaluated based on a range of services billed during an episode of care. These episodes can range from 30 days to an entire year, depending on the measure. Episode costs include costs from various providers, including specialists, labs, and facilities. These costs are then risk-adjusted for each episode depending on the patient and other influencing factors.
In reviewing the TPCC measure specification, physicians are excluded from attribution if 10% or more of their candidate events consist of chemotherapy services. This specification is intended to exclude chemotherapy patients, who we know skew cost results.
However, non-physicians (NP, CNS, or PA) in the practice can still have the patient attributed, negating the specification's intention. This means the patients can still be attributed to the practice.
It has also been cited that even with the risk adjustments in the measure calculations, the risk adjustments often don't adequately account for higher-risk patients, patients with severe conditions, or patients receiving chemotherapy or other high-cost treatments. We often see patients that don't have an adequate risk score for their conditions, so scores aren't totally leveled.
The MSPB-C measure assesses the cost of supplied patient services surrounding a patient's inpatient stay. The costs include Medicare Part A and Part B claims spanning the period 3 days before the inpatient admission through 30 days after inpatient discharge. They include all services except a specified list unlikely to be influenced by the clinician's care decisions. We are seeing that scores for oncology patients tend to be worse (reflecting a higher cost) due to Part B chemotherapy drug costs during the MSPB-C episodes.
We see similar impact to other measures where oncology patients trigger episodes. In most cases, the oncology patients' costs are higher than average for the measure. We need to understand where this occurs and advocate to CMS to refine measures appropriately.
Learn more here:
Quality measures for Oncology