As we move into 2021 and beyond, we see CMS putting some real teeth into the Merit-based Incentive Payment System (MIPS) program. This is the first year where we see more than two percent incentives possible. Exemptions and exclusions are narrowing. Participants in other value-based programs are being forced into MIPS reporting because of higher thresholds for exclusion and elimination of other reporting options.

It feels as if the MIPS program has become a cornerstone and foundation for many value-based programs. The Alternative Payment Pathway has been incorporated into MIPS. The MIPS Value Pathways are being put forth as a further participation pathway for MIPS. Primary Care First and other programs are utilizing MIPS reporting options and data for monitoring performance.
All this has created a plethora of reporting requirement categories. First a provider / group needs to traverse a decision tree as to whether they participate in MIPS: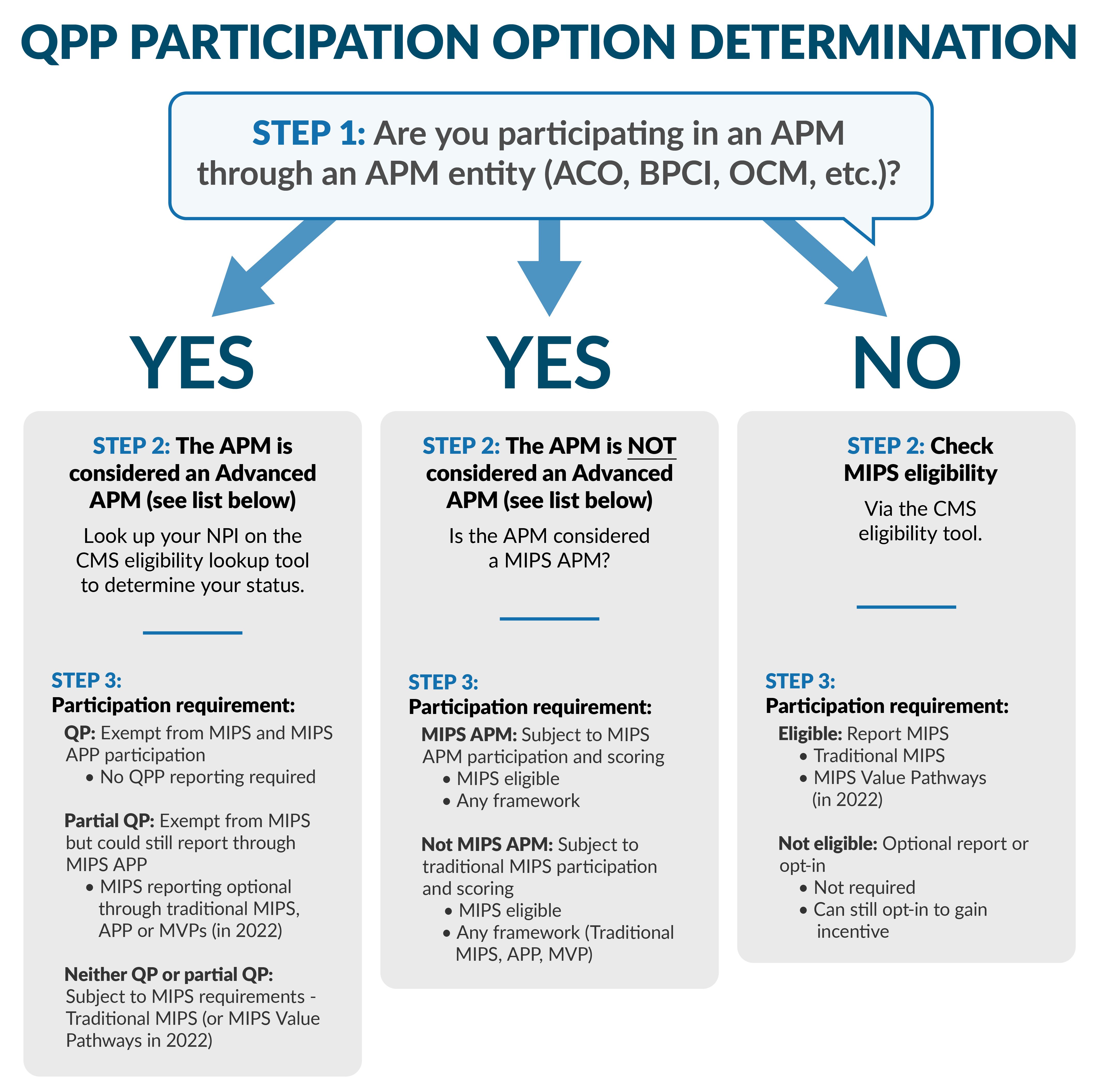 If the answer to this decision tree is MIPS, then the next decision tree kicks in. HOW does a provider participate in MIPS? CMS has added new reporting frameworks in 2021 and 2022 that provide options for participation and scoring. Each of these reporting frameworks can generate a different score in the MIPS program. And each score carries a different penalty / incentive with it.
Coupling this choice of reporting options with the significant revenue incentive and penalties on the line, providers need tools to assist in their participation. If a provider can end up with several scores from the same data, how do they choose the appropriate submission framework? MIPS experts, such as Healthmonix, can assist in planning and selection of optimal submission approaches.

I find it interesting that in the effort to reduce burden for providers, the selection of an appropriate pathway has become more complex. The changes in the MIPS program have made it more important to PLAN your approach each year. Once that plan is in place, execution throughout the year can be operationalized so that the burden on providers is minimized. Contact us to discuss your options and put a plan in place.