In today's evolving healthcare landscape, accurate and efficient reporting is crucial for billing companies. However, the burden of Merit-based Incentive Payment System (MIPS) reporting can be overwhelming.
That's where Healthmonix comes in. As a leading MIPS Reporting Registry, we specialize in partnering with billing companies to streamline and optimize their clients' MIPS reporting.
Let's explore the numerous benefits of using a MIPS Reporting Registry like Healthmonix. Discover how our partnership can revolutionize billing operations, simplify MIPS reporting, and unlock new opportunities for success.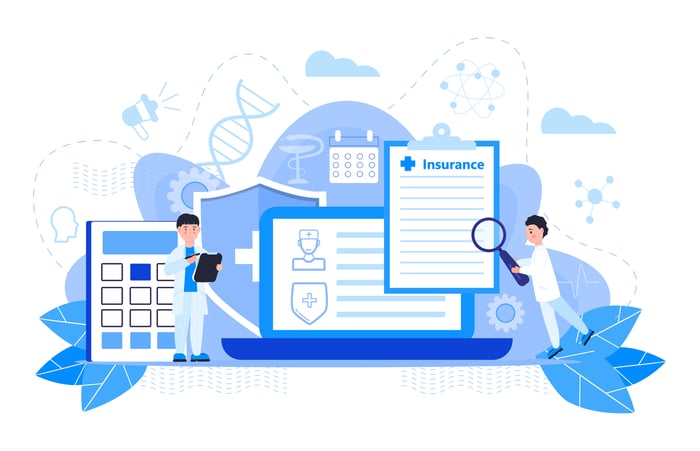 Simplify MIPS reporting in one place:
MIPS reporting requires extensive data collection, analysis, and submission. By using a MIPS Reporting Registry, billing companies can offload the complexity of MIPS reporting to a dedicated platform. This streamlines the reporting process, allowing billing companies to focus on core activities while ensuring accurate and timely reporting for their clients. The registry simplifies data aggregation, quality measure calculations, and submission, reducing the administrative burden and minimizing the risk of errors. Check out this free overview for more insights.
Alleviate reporting burden for clients:
MIPS reporting can be a daunting task for healthcare providers. Billing companies that offer MIPS reporting services through a registry can provide a valuable service to their clients. By handling the reporting process, billing companies free up valuable time and resources for healthcare providers, enabling them to focus on delivering quality care. This added convenience strengthens the partnership between billing companies and their clients, fostering long-term relationships and client loyalty.
Increase revenue potential:
By embracing a MIPS Reporting Registry, billing companies can enhance their revenue potential. MIPS reporting often comes with financial incentives and penalties tied to performance scores. With a registry's robust reporting capabilities, billing companies can optimize performance measures, helping their clients achieve higher scores and maximize their reimbursements. This not only benefits the clients but also increases revenue for billing companies. As more providers need to report, more will want to use and refer your services to other providers.

Gain a competitive advantage:
Having a competitive edge is crucial in healthcare. Using a MIPS Reporting Registry can provide just that, adding a new line of service. By offering MIPS reporting services, billing companies differentiate themselves from competitors who may not provide such comprehensive support. This added service offering positions billing companies as trusted partners who go above and beyond to meet client needs. The competitive advantage gained through MIPS reporting capabilities can attract new clients and strengthen existing relationships.

Gain access to an array of quality measures and expert guidance:
Healthmonix provides a comprehensive library of quality measures that cover various specialties and domains, enabling billing companies to select measures that align with their clients' needs. This enhances the ability to tailor reporting strategies, optimize performance, and maximize reimbursement potential.

With Healthmonix's user-friendly Measure Engine, billing companies can easily navigate measure specifications, track performance, and gain valuable insights to drive continuous improvement in MIPS reporting. By leveraging Healthmonix's expertise and measure options, billing companies can elevate their clients' performance, solidify their reputation as quality-driven partners, and unlock new avenues for revenue growth.
Let's Partner
Partnering with Healthmonix, a trusted MIPS Reporting Registry, unlocks numerous advantages for healthcare billing companies. By embracing this strategic partnership, billing companies can simplify the MIPS reporting process, alleviate the burden for their clients, increase revenue potential, and gain a significant competitive advantage.
Healthmonix provides the necessary tools, expertise, and access to a wide range of quality measures to enhance performance and optimize reimbursement outcomes. By working closely with Healthmonix, billing companies can navigate the complexities of MIPS reporting, deliver exceptional value to their clients, and solidify their position as industry leaders.
In a healthcare landscape where MIPS plays a vital role in reimbursement, collaborating with Healthmonix is a strategic decision that paves the way for growth and success in the ever-evolving healthcare industry. Partner with Healthmonix today and unlock the full potential of MIPS reporting for your billing company and your clients.
Click here for a free overview