Net Health, the leader in software solutions for specialized outpatient care, has partnered with Healthmonix to provide streamlined Merit-Based Incentive Payment System (MIPS) reporting for its WoundExpert customers. The companies will collaborate to simplify the reporting process, improve patient health outcomes and maximize revenue.
WoundExpert customers who choose Healthmonix's MIPSPRO qualified registry will have access to resources, analytics, and reporting tools necessary to evaluate and improve performance and quality of care outcomes for the value-based care required by MIPS. MIPS gives providers and groups the opportunity to assess the quality of care they provide to their patients. By tracking performance and analyzing areas like patient level compliance, MIPS allows providers to determine gaps in care, and ensure that patients get timely, cost effective care with the best outcomes.
Healthmonix has been a CMS-Qualified Registry since 2009, enabling streamlined reporting for tens of thousands of providers with a 99.8% success rate in penalty avoidance, and has delivered over $20 million in total incentive payments to its clients. WoundExpert is used by 90% of wound care clinics who have moved beyond paper charting to a wound care EHR. MIPSPRO's efficient and intuitive reporting process complements the clinical, financial, and regulatory solutions offered by WoundExpert for enhanced patient care and facility performance across the wound care continuum.
"Combining Healthmonix's MIPSPRO qualified registry reporting with Net Health's Art of the Right Fit® software solutions and practice management tools allows for an increased focus on patient care, outcomes, and facility performance to provide perfectly fitted solutions," said Cathy Thomas Hess, Net Health's Vice President and Chief Clinical Officer for Wound Care.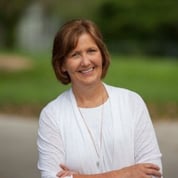 "We are thrilled about our partnership with Net Health and the prospect of providing our clients with streamlined MIPS reporting. As penalties and incentives continue to increase, our combined services will provide an easy transition for our clients, which is critical to revenue cycle management and reimbursement based on quality and cost efficient care. We are excited to be able to provide our clients with a full tool-set for success", stated Lauren Patrick, President of Healthmonix.
About Net Health
Net Health is the leader in software solutions for specialized outpatient care. Known for being experts in The Art of the Right Fit®, our fully interoperable EMR solutions serve five medical specialty markets and offer clients an end-to-end solution that includes practice management tools, clinical workflow documentation, RCM, expert coaching, and analytics. Net Health serves healthcare professionals in 98% of the largest hospital chains in the US as well as private practices around the country—driving workflow in more than 3,000 urgent care, wound care, physical therapy, speech and language therapy, occupational therapy, occupational medicine, employee health, and workplace medicine facilities each day. Net Health is a portfolio company of The Carlyle Group and Level Equity. For more information about Net Health products and services, visit www.nethealth.com.
About Healthmonix
Since 2005, Healthmonix has provided cloud-based software focused on Quality Improvement and Continuing Medical Education. Healthmonix technology is used by hospitals, private practices, medical education associations, and other healthcare professionals across the country, providing an integrated approach to clinical data registries, healthcare learning systems, and patient engagement. Healthmonix builds systems that are streamlined to collect data relevant to a facility's improvement goals and transform it into knowledge and then turn that knowledge into measured improvement. With PQRSPRO by Healthmonix, a Top 5 PQRS Registry, they have reported PQRS and MIPS for over 50,000 providers. For more information about Healthmonix products and service, visit www.Healthmonix.com and follow @healthmonix.