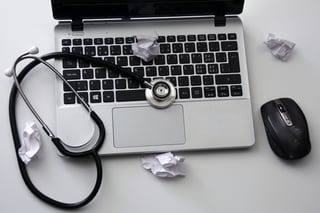 In December we posted about a CMS announcement related to ICD-10 diagnosis and procedure code changes, and how this might affect payment adjustments in 2018. At the time CMS had not yet issued their addendum detailing specific code updates for measures being used in the Merit-Based Incentive Payment System (MIPS), but now that they have, here's an update:

CMS and the National Library of Medicine (NLM) have published the addendum to the 2016 eCQM specifications which affects ICD-10 Clinical Modification (CM) and Procedure Coding System (PCS) value sets for 2017. Health Quality Measure Format (HQMF) specifications, value set object identifiers (OIDs), and measure version numbers for 2017 were not changed. The eCQM value set addendum for 2017 is published to the eCQM Library and the eCQI Resource Center. The NLM's Value Set Authority Center also provides a complete list of revisions to the eCQM value sets.
In an FAQ sheet, CMS says that the majority of these changes are related to diabetes, pregnancy, cardiovascular, oncology, mental health and eye disease diagnosis. The reporting mechanism used could impact which PQRS measures are affected. Registries, QCDR and EHR vendors should calculate measures as defined in the 2016 measure specifications, and should use the calculated measures data in their submission. CMS has also determined that group practices and ACOs reporting via the GPRO Web Interface will not be impacted by code updates.
As a reminder, even if you believe you are unable to satisfactorily report measures due to ICD-10 code issues, you must still submit your 2016 data. CMS has said that after the 2016 PQRS reporting period closes, they will review and analyze submissions to determine which group practices and EPs were negatively impacted. All group practices and EPs affected will be removed from PQRS payment adjustment before feedback reports are released. If a group practice or EP fails to satisfactorily report PQRS for 2016, and if CMS determines that these reasons are not related to code changes, they will still be subject to a 2018 PQRS payment adjustment. If you receive a payment adjustment and believe the ICD-10 updates are at fault, you can at that time submit a request to have the payment adjustment informally reviewed.

If you are not sure where to get started, we recommend watching a free PQRS webinar hosted by PQRSPRO.