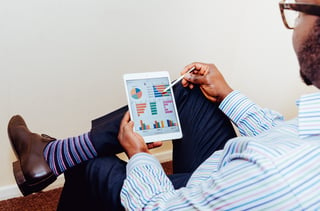 In our last post, we covered some of the basic questions you should be asking yourself when choosing quality measures to report under MIPS. In part two of this series, we go over a few more specific questions that can help guide you to picking the best measures for your practice.
Which measures relate best to my specialty?
MIPS Quality measures are similar to the measures that were used for PQRS, but with some additions and updates. On our website we provide a free list of measure recommendations by specialty.
How else can I search for measures that might apply to my practice?
If you want to look beyond the specialty recommendations page to find measures, you can check our full list of MIPS Quality measures. This page allows you to search by keyword. Within the MIPSPRO system you can also filter measures based on their codes, allowing you to find measures that include the codes your practice uses most frequently.
How can I use measures to actually improve my practice?
While measure reporting requirements may seem abstruse and at times and at times frustrating, the intention behind them is to provide measurable, attainable ways to improve care. We recommend that you consider which measures align with your own goals for practice improvement, and that you upload encounter data consistently and as early as possible. That way you can compare your data to benchmarks, and if your performance is substandard, there will still be time to adjust your clinical quality actions in order to improve your outcomes and your score by the end of the year.
Additionally, we highly recommend that you use this year's relatively relaxed requirements not as the "easy way out" that it seems, but instead as an opportunity to test your internal workflows and infrastructure for reporting efficiency. This will put you ahead of the game in dealing with the harder and higher-stake reporting requirements in coming years, and will give you an opportunity to bolster those workflows and infrastructure in a way that will set you up for success in your long-term practice improvement goals.
If you still have questions about Quality measure selection or any other aspect of MIPS reporting, check out our educational resources or subscribe to our blog for weekly updates and tips. Or, you can request a free consultation with a Healthmonix team member.