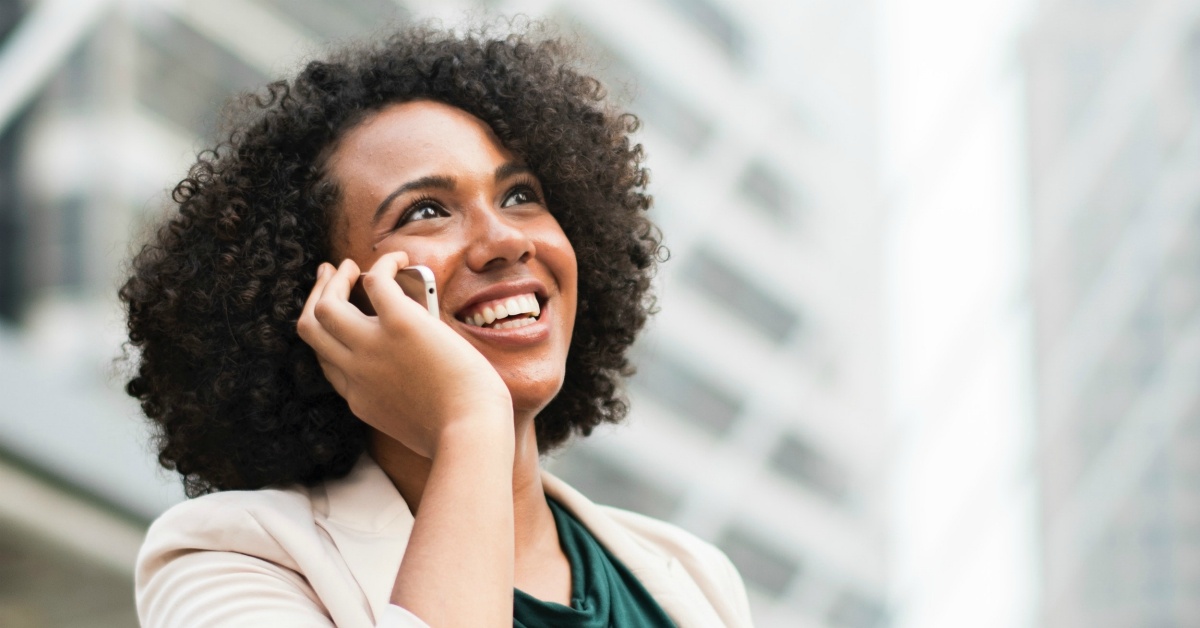 Patients want to be treated with dignity and respect. And when they are, as the American College of Physicians (ACP) points out in a recent position paper on patient engagement, they are more likely to interpret their experience as a quality care encounter. Organizations can improve outcomes and adherence to care plans by helping patients and families feel central to their own care experience, and research even suggests that patient experience is a more important factor in patient loyalty than standard marketing efforts.
Clearly, facilitating a culture of patient-centered care can affect your organization's bottom line. To that end, the ACP's paper details several recommendations at the provider level, such as learning more about a patient's background and checking in on the patient's physical and emotional health. The ACP also suggests that providers use decision aids, agree on treatment goals, engage in appointment agenda-setting, and promote patient self-management.
But how can organizations foster this kind of care culture on a higher level?
1. Invite Patients to Participate.
The ACP suggests that in order to collect and incorporate patient perspectives, organizations should consider developing a patient and family advisory council (PAC). Although the study found several barriers to implementation—including competing priorities, perceived time required to engage patients, and training staff to effectively engage patients—it also found that organizations can benefit from patient and family perspectives and participation, which minimizes the need for professionals to make assumptions about what patients want and need. Patient help can also be solicited for facility design, reviewing educational materials, and quality improvement activities.
2. Leverage data to personalize patient experiences.
In a recent study, Spok (a clinical communications solutions company) found that data analytics are a top priority for CIOs in 2019. While the majority in 2018 would use technology primarily for secure messaging, in 2019 they view mobile technology as a means to improve patient safety and outcomes. Additionally, 60% of CIOs surveyed expect data to be stored in a hybrid/private cloud within the next three years.
As data continues to become a higher priority, organizations should consider exploring ways to leverage that data and apply it to the question of patient-centered care. As a case study, consider Aetna's decision to develop a patient-facing app that helps with personalizing patient experiences by using their own data. Members can use the app to communicate with care managers, look at their own information, learn more about their health, and receive care support. They can also schedule appointments, and inform themselves about the next steps in their own wellness plans.
As Firdaus Bhathena, Chief Digital Officer at Aetna, explains: "Connected devices, whether it's a wearable or some other device in your home, is a huge part of our strategy. If I was to talk about the areas where healthcare's going to be most transformed, or most disrupted, over the next five years, it's going to be with AI for healthcare, connected devices, and virtual care. Fitting those together in a valuable consumer experience is going to be critical to actually deliver the value that's needed."
3. Remove obstacles to access.
According to a recent report from the Chilmark Research group, telehealth is no longer used merely to provide patients remote access to care, but can also be a tool for improving patient experience. As the report shows, avoiding high-cost care episodes, rerouting in-network referrals, improving patient satisfaction and access to care, increasing patient-provider interactions, and saving time and money for patients, are all considered important metrics for telehealth success.
Patient engagement can also be improved via online appointment scheduling software. As another case study, consider New York-based CareMount Medical, whose CIO Nick Korchinski said that "It's hard to appreciate when and where calls are going to come in, and it doesn't create the right patient experience. I can have schedulers, I can have good response times, but inevitably we're going to have longer wait times and we don't want patients to wait on the phone in order to just book an appointment for something in the future."
To solve this problem, CareMount chose to install online appointment scheduling software, and ultimately found that it improved patient experience, streamlined patient intake, and improved provider satisfaction to boot. As Korchinski explains:
"Clearly as we continue to grow our business, having an opportunity to grow new patients into the practice is always a motivator. So our growth, our satisfaction scores internally from an operations perspective, and our satisfaction of our patients from a convenience perspective are the three pillars of why we drove in this direction."
In the pursuit of a patient-centric culture of care, the best solution may be as unique as your organization—but these suggestions are a good place to start. And in the meantime, subscribe to the Healthmonix Advisor for the latest tips and tricks in the world of value based care.