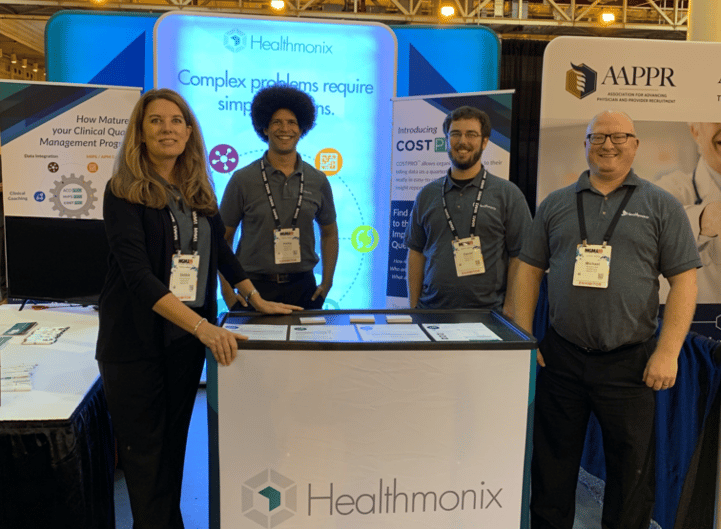 It felt as if the Medical Group Management Association (MGMA) Annual Conference, which we have attended for years, was smaller this year. The hall was down 10 percent, and the foot traffic was slower. Regardless, we left with plenty of insights into the state of the industry. Here are some of the highlights of what we learned:
1. MIPS is challenging.
Last Monday, the MGMA released the Annual Regulatory Burden Report at their Annual Conference. With responses from over 400 medical group practices, the findings from their survey reveal the impact of federal regulations on physician practices and medical groups. Regulatory burden has increased for 84% of the participants in the annual survey. The incentives received to date from the MIPS program have not met the expectations of these participants. Many practices have the program implemented and are achieving a high score. However, some practices are still struggling to achieve even a neutral score. There doesn't seem to be much in-between ground. We also see that practices are frustrated because they don't see the actionable insights from the program that could really help drive change.
2. Patient-centered applications are coming into their own.
Many of the exhibitor booths at the conference promoted patient centered products. RCM companies focused on the patient side of revenue cycle, not the provider engagement side. Looking through the list of sessions, we noticed a clear acceleration toward focus on the patient.
3. Quality data can impact more than MIPS.
Many at the conference said that while the ROI may be lower than hoped when collecting quality data for the sake of the MIPS program alone, this data is also being used for many other purposes. Gaps in care are being viewed and other players are starting their own value based care programs. In addition, we heard that many providers are using quality data collected to impact their negotiations with other payers.
4. Determining gaps in care is key.
In order to achieve better outcomes and scores in many of the value based care programs that are evolving, providers need to understand where their gaps in care are. Providing this to them at the point of care is ideal, but barring that, getting them data in a usable fashion is imperative.
5. Social determinants of health are the new challenge.
SDoH has been a buzz word for several years now. How do we collect, validate, and use this data appropriately? Some have suggested ICD 10 coding, which could normalize the collection and viewing and analysis of social determinants, but others have raised concerns about this sort of process.
6. Collaboration is imperative.
We all need to work together to make a difference. Providers don't want a plethora of systems and solutions to work with in their offices. We as healthcare technology companies need to ensure that solutions are seamless, work together, and leverage data and algorithms that have already been developed.
7. The value of registry reporting is still an important topic.
Many participants rely on their EHR to track their scores and submit to CMS. However, the number of measures available in most EHRs is restricted, meaning that providers are not necessarily tracking quality metrics that are relevant to their practice. In addition, the ability to drill down into actionable insights and/or easily see this data at the point of care with the patient is also lacking. Then there's the issue of getting the data to CMS, which many find yet another challenge through their EHRs.
RELATED: Insights From HIMSS 2019: The State of The Industry
Under the current implementation of the MIPS program, many organizations struggle to use this data to make positive changes and to set up a feedback loop. Quality measures on their own don't give providers the needed information. We need to bring together the data in the discrete components of MIPS as well as external data such as social determinants of health, workflow information, and patient experience and patient data. Only then can we address the majority of the frustration with the program, which stems from the fact that providers are doing a whole lot of work to collect data to provide to CMS, without value coming back to them.