In the 2024 Proposed PFS Rule released in July 2023, CMS outlined a new option for MSSP participants to report quality measures called the Medicare CQM option. CMS created this reporting option to address concerns raised by ACOs and others, while still transitioning ACOs toward digital quality measure reporting.
Read on to learn more about the new proposed option for MSSP participants.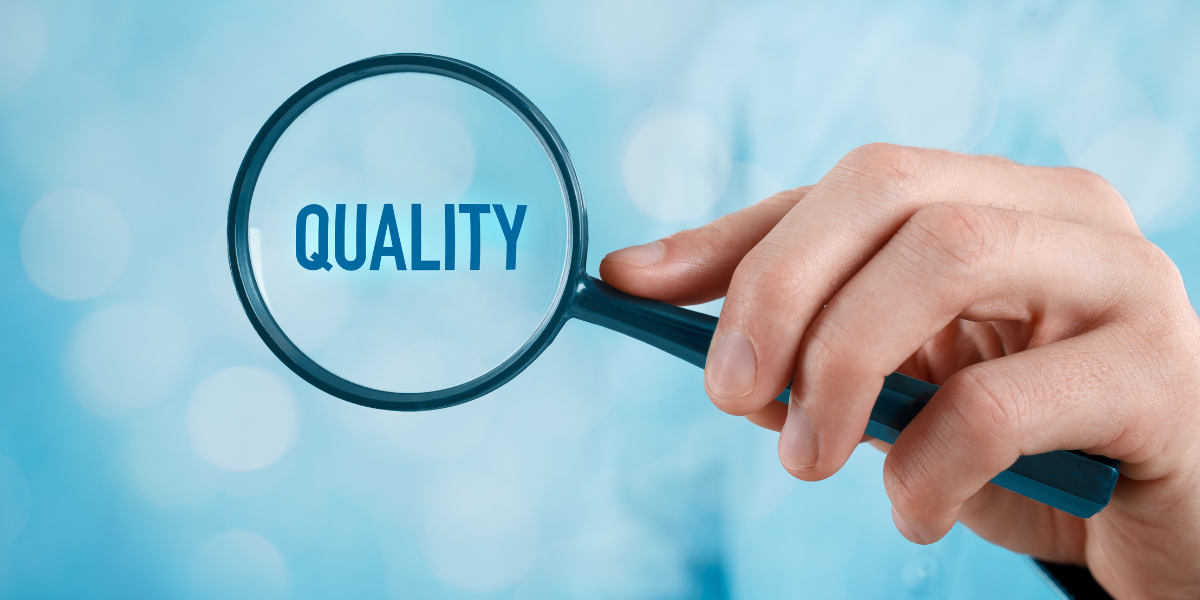 The Medicare CQM option aims to help ACOs build the infrastructure, skills, knowledge, and expertise to move toward reporting all-payer/all-patient MIPS CQMs and eCQMs in the future. Specifically, Medicare CQMs address the concern raised by ACOs that the broader all-payer/all-patient eligible population would require the capture and inclusion of beneficiaries with no primary care relationship to the ACO. The proposed Medicare CQM reporting collection type allows ACOs to use Medicare Part A and B claims to identify the reporting population and validate patient matching and deduplication efforts before moving to the larger reporting population.
Moving towards a larger reporting population
CMS indicates this is a steppingstone toward a larger reporting population. They want to not only eventually include the larger population, but to also align more tightly with the new measures Universal Foundation, including additional standard measures that exist across all CMS programs. While this proposed reporting option reduces some of the burden with the number of patients included, the infrastructure and intention of the measures and reporting remain.
Allowing ACOs to include a limited set of patients
The Medicare CQM reporting option is proposed to allow ACOs to include a limited set of patients, the ACO FFS beneficiaries, in the reporting population. ACOs should have an easier lift to identify these patients, rather than capturing all patients that have been seen during the year by all providers. They still will need to reach across all providers and all systems to gather the needed quality measure data.
Once annually, at the end of the reporting year, CMS will provide ACOs a list of ACO-attributed beneficiaries. This list is intended as a helpful tool, not a definitive list, for identifying the appropriate patient population. It will serve as a good double-check, but not a source document.
CMS admits this list of beneficiaries won't be finalized at that point. ACOs will need to ensure that the beneficiaries reported form a complete list. Beneficiaries are defined as those billed patients who meet criteria to be assigned to the ACO with at least 1 claim during the reporting year with a physician, NPP (PA, NP, or CNS), or specific specialty, where the beneficiary designated the ACO provider as their PCP.
Comparison of Traditional CQMs/eCQMs and Medicare CQMs

Some implications of the new Medicare CQMs
Smaller reporting population (denominator) than traditional CQMs/eCQMs established
ACOs have a smaller reporting population. It's easier to identify the population for the denominator of measures to be reported. If an ACO has 20,000 attributed beneficiaries but a total patient population of 100,000, this is a more manageable dataset to work with for quality measure calculation and validation.
Reporting complexity remains the same
The complexity of combining data from multiple EHRs and other data sources may still apply to Medicare CQMs. Data from all providers in the ACO, across all EHRs/records for those providers, must be aggregated. One helpful datapoint, however, is all Medicare CQM patients will have a Medicare Identifier, which can help with data combination, patient matching, and deduplication. But we do need to remember that we still will need to expand to other patients with no Medicare Identifier in the future.
Medicare CQMs don't negate the need to plan for all-payer/all-patient reporting
Depending on your reporting platform, we recommend that ACOs continue to pursue the all-patient/all-payer CQM and eCQM reporting collection type, as it's the end goal of CMS. We also recommend extracting and tracking the Medicare CQMs. This is a subset of the full data and should be available for analysis and action.
Working this smaller population will assist ACOs in developing successful strategies for tracking, closing gaps, and reporting. CMS is anxious to have ACOs succeed with this reporting mechanism (our opinion) and will provide tools such as beneficiary lists to assist in this transition.
Benchmarking will be impacted
For the first 2 years of this proposed Medicare CQM reporting collection type, the collection type will be benchmarked against the historical data for all reporters in the QPP MIPS program. That should benefit ACOs, as the managed patients will have higher quality scores.
After the first 2 years, the Medicare CQMs will have their own benchmarks. This could hurt ACOs, as the benchmarks will be higher. Remember, ACOs need to achieve a score higher than the 40th percentile for the measures.
Ready to embark on a new reporting option? Contact us today for a free consultation.