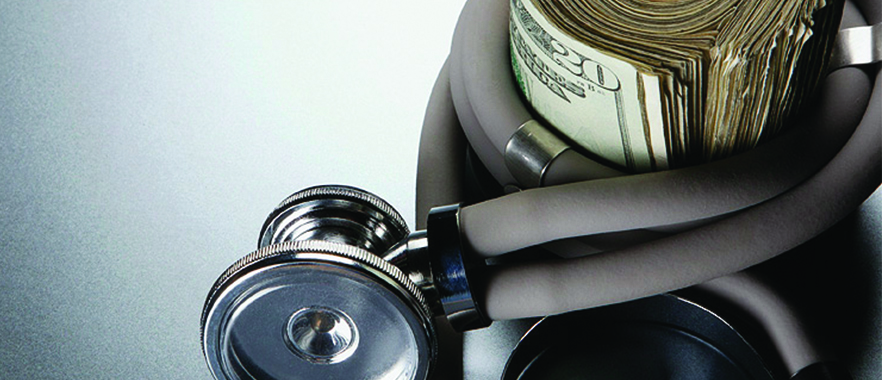 In past weeks, we've looked at some reasons why bundled payments are taking off, and investigated a few specific CMS bundled payment initiatives happening now and in the near future. This week we've put together a list of three steps you can take right now to make bundled payments work for you and your practice.
Do your homework
Payment models are changing, and organizations that stay educated about and aware of these changes will be the ones to reap the benefits of financial incentives like shared savings. Be aware of resources provided by CMS such as press releases, webinars, and pages for each of their specific initiatives that outline the information and news you need to stay up to date. Subscribe to the Healthmonix Advisor and follow us on social media for a steady stream of related news and thought leadership. Research the tools other organizations have created and used for data analysis and improvement, and share information with other organizations. Learn about the major challenges you might face when implementing bundled payments, including technological challenges related to older HIT systems and managing costs that are out of the provider's control.


Be proactive
In the future of value-based care, the most successful providers will be those who adopted new payment strategies and took steps to improve early on. Some organizations may decide to adopt bundled payments in order to improve cost savings, while others may see an opportunity to gain beneficiaries through new arrangements with insurers. Still others might adopt bundled payment models as part of the Advanced Alternative Payment Model track for MACRA. Be proactive in deciding whether your organization could benefit from participation in a bundled payment program, and take steps to prepare for the possibility either way. You can prepare even without adopting a bundled payment model by using your organization's data to work on on reducing cost and improving quality and efficiency.
If you do decide to explore adopting or developing a bundled payment model, understand the difference between cases that are ideal for these models and cases that may be less profitable. Ideal cases are often procedural-based, utilize a limited number of physicians, and the cost of care does not widely vary. Less profitable cases might be more complex and carry a higher risk of unavoidable readmissions, and cost of care might be less predictable and widely varied.


Focus on communication
Organizations that have the most success with bundled payment models maintain excellent communication among all providers associated with an episode of care. Communication and care coordination greatly help to deter the risk of expenses like unavoidable readmissions by allowing for efficiency and optimization of patient treatment.
In an interview with Revcycle Intelligence about preparing for CMS's Comprehensive Care for Joint Replacement Program, Dr. Susan Nedza, former CMS Region V Chief Medical Officer and current Senior Vice President of Clinical Outcomes at MPA Healthcare Solutions, insisted that "all providers, especially the ones who are responsible for the bundle, need to have a complete understanding of where the current gaps in communication are now. There are gaps between families and patients, families and hospitals as well as primary medical homes and hospitals." She advised hospitals, post-acute care providers, and physicians to "develop a shared understanding of the goals as well as develop plans for how they're going to manage cost across the episode." This kind of communication pervading all levels of the episode is essential for any successful bundled payment initiative.