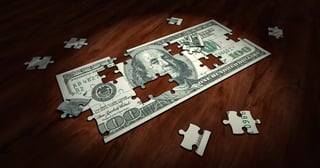 CMS has recently lifted requirements for physicians participating in various bundled-payment initiatives. In a Proposed Rule released in August, the Health and Human Services agency proposed canceling the mandatory Episode Payment Models and Cardiac Rehabilitation Incentive payment model, which were scheduled to begin in January. HHS also plans to reduce the number of geographic areas mandatorily participating in the Comprehensive Care for Joint Replacement (CJR) model from 67 down to 34.
RELATED: Fundamentals of Bundled Payments
CMS Administrator Seema Verma has said that she hopes these changes will give stakeholders an opportunity to have more input on the design of the models, and give CMS the flexibility to test other episode-based models. Groups opposing the changes, such as the American Hospital Association, have voiced concerns about whether they are fair to organizations that have already spent resources preparing to participate.
What does this mean for the future of APMs?
The Proposed Rule suggests that at least under this administration, CMS is planning to back away from mandatory participation in alternative payment models (APMs). However, this doesn't mean they are going to go away. In fact, given the importance of containing cost as well as moves to expand APMs under MACRA, new models will continue to be developed and participation will increase over time.
A study from the Lewin Group concluded that in the first 21 months of the BPCI initiative, the program reduced Medicare per-episode payments without a reduction in quality of care. In a different survey from Archway Health, ¾ of acute and long-term care providers participating in the BPCI program reported that bundled payments improved care, and around ? reported that they achieved the dual goal of improved care and lowered cost. The latter survey also found that ¾ of respondents are "definitely" or "probably" planning to participate in the second generation of BPCI. These findings seem to agree with the prevailing view that while bundled payment programs and other types of alternative payment models are far from perfected, they show undeniable promise.
Public comments about this proposed rule are due by October 16th, at 11:59 pm EST. And as always, subscribe to the Healthmonix Advisor to stay up-to-date on all the latest news and insights about value-based care.