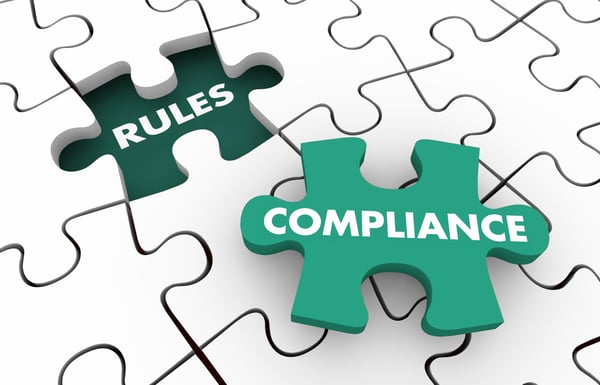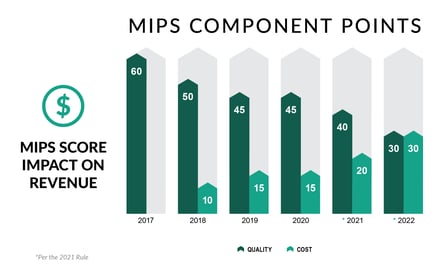 The long-awaited CY 2021 Medicare Physician Fee Schedule Final Rule update is now here. Despite the disruptions of the Public Health Emergency COVID-19, participation in performance year 2019 was strong. Thus the 2021 Final Rule moved forward with finalizing a number of proposed changes, including a higher performance threshold for performance year 2021, anticipated changes in weight to the Quality and Cost performance categories of the Merit-based Incentive Payment System (MIPS), and the introduction of the APM Performance Pathway. Other expected initiatives, such as MIPS Value Pathways, the requirement for registries to build their own benchmarks for certain measures, and the sunsetting of the CMS Web Interface, have been pushed back to at least the 2022 performance year.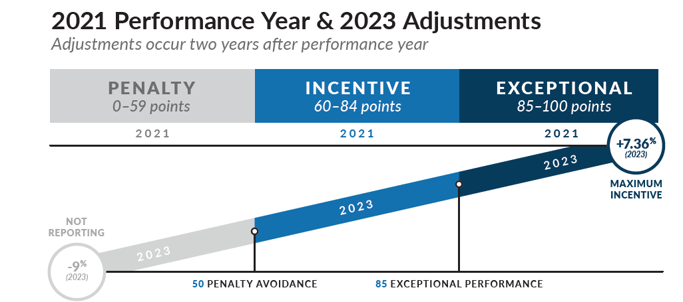 MIPS Performance Threshold and Category Weights
As expected, the MIPS performance threshold for 2021 will increase to 60 points, while the exceptional performance threshold will hold steady at 85 points. For most medical practitioners, the Quality weight will drop to 40%, while Cost correspondingly rises to 20%. The doubling of the Complex Patient Bonus was also finalized. Promoting Interoperability (PI) and Improvement Activities (IA) will remain at the same weights, as anticipated. Finally, Registries and QCDRs will not be required to build their own benchmarks for Quality measures without a benchmark for 2021.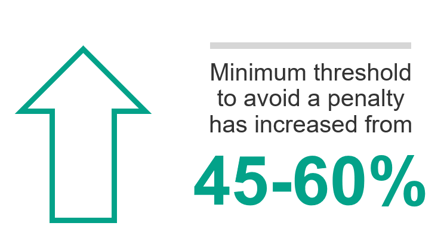 With the gradual increases of completion threshold for Quality (now at 70%), significant elimination of bonus points for PI, and the 2020 requirement for 50% of clinicians in a TIN participation for IA—there's no getting around the need for comprehensive dedication to high, and indeed, nearly perfect performance across all performance categories for groups of 16 or more clinicians. While small, rural, or underserved practices may still take advantage of some program accommodations, there's not much wiggle room left for any clinician or practice, no matter the size of the group, to score well in MIPS without excellent performance in each performance category.
MIPS APM Participants
Big changes are in store for MIPS APM participants. In the 2021 Final Rule, CMS finalized the anticipated APM Performance Pathway (APP), announced a revised timeline for the sunsetting of the CMS Web Interface, and also announced the elimination of the MIPS APM scoring standard. The APP will allow APM Entities to submit through collection types other than the Web Interface, including Registries and QCDRs. This new pathway is optional in 2021, but mandated in 2022 with the sunsetting of the CMS Web Interface. In addition, MIPS APM participants are now able to choose their participation by submitting better -scoring performance data at either the NPI/TIN or TIN-level, and the low-volume threshold will no longer be calculated at the APM entity level.
MIPS Value Pathways
The implementation of MIPS Values Pathways (MVPs) has been delayed until at least performance year 2022. However, the development of new MVPs will begin in earnest in early 2021. With the publication of the 2021 Final Rule, CMS has already released templates that stakeholders may use to propose MVPs (which may also include QCDR measures) to CMS. The standardized MVP format must explicitly select and align Quality, IA, and Cost measures for a specific condition or specialty. All MVPs must include all Promoting Interoperability measures, and CMS declined to limit the number of measures or activities that may be included in an MVP. Approval or rejection of MVPs will be communicated in the Proposed and Final Rules.
COVID-19 Impact and Extreme and Uncontrollable Circumstances Updates
The 2021 Final Rule did NOT finalize an automatic reweighting for any MIPS eligible participants, although the 2020 application deadline was extended from December 31st to February 1st for both MIPS and APMs. There were no further details about 2021 Extreme and Uncontrollable Circumstances policy, other than anticipated information in Spring 2021 for a filing deadline of December 2021. This does suggest that for the 2021 period, providers and practices will have to demonstrate that COVID-19 has a long-term effect on their practice. This could mean that a provider or practice affected only in Q1 2021 may not be expected to report Quality, but they are expected to report for Improvement Activities and PI.
Lingering Uncertainties
For 2021, will the +/-9% actually affect providers who don't make the exceptional performance threshold, or will the budget neutrality of the program continue to mitigate the impact of the payment adjustment? It is still unclear whether COVID-19 will result in significant non-participation in 2020 and 2021. While lowered participation rates in 2019 did affect the anticipated amount of the payment adjustment, the participation rates were not so low that CMS could not establish or use 2019 benchmarks. It seems likely that the increase of the performance threshold and increasing rigor with which other performance categories must be reported, that MIPS reporting will be competitive in 2021.
As your organization navigates the changes that have been finalized in the 2021 Final Rule, the Healthmonix approach to conquering value-based care payments can help you optimize your MIPS or APM score and drive higher Medicare reimbursements. Contact us today to learn how our solutions can help you successfully report and maximize your ROI on QPP participation.